Discussing care options as a family
15 Jul 2021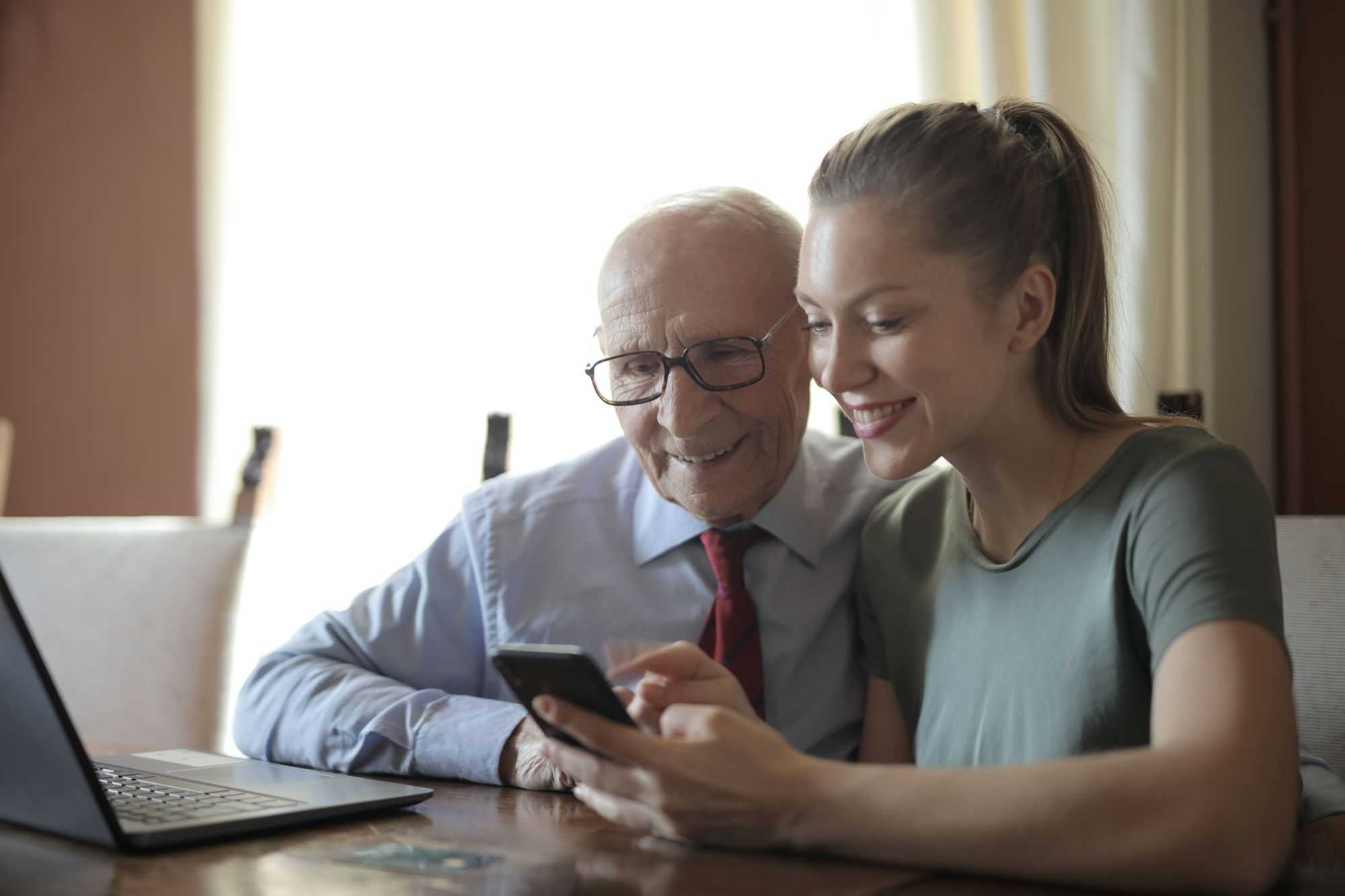 Discussing care options with your loved ones is not always easy, especially if they feel the extra assistance is not required. It is a delicate subject that requires preparation and research. There is so much information out there around care at home and often this research does not answer all your questions.
As a family, you may not initially be able to reach a consensus on what is the best way forward. After all, care is a big decision and not something we arrange every day. We have outlined a few methods to help equip you before discussing care options with your loved ones.
At Edyn we understand how important it is to understand the options as a family and have your questions answered in an objective way, which is why we offer a family care advice service. These family calls are all virtual, meaning no matter where you all are you are able to join. One of our family care advisors will be able to assist with any questions you have about live-in care specifically, or more broadly, explaining how live-in works, right through to long-term funding options for care at home.
Many questions can come up when considering what is best, these may be things like:
Is a care home or live-in care best?
How will they get on with a live-in carer?
What sort of support do they need day-to-day?
How can we get the right level of care, but also not pay for too much support?
Research beforehand
There is so much information out there around care at home and often this research creates more questions than answers. That said we recommend you do as much research about first which type of care would be most suitable care home or live-in care.
There are various options such as domiciliary care (carers popping in a couple of times a day with a set schedule), a care home, or arranging a live-in carer enabling your loved one to remain independent with extra support.
A simple google search can set you in the right direction and speaking with care agencies directly can give you more information about their processes and how it all works. You can find more about our approach here.
Starting the conversation
After getting some idea about the level of care required, it's best to start the conversation when your loved one is most at ease. Start off by discussing daily routine, hear from your loved one things they tend to struggle with or do not enjoy doing anymore and introduce the idea of getting some extra help around the house.
By introducing the idea of additional support and discussing what you already researched in regard to care services, the conversation can remain strong and likely to be taken seriously rather than being brushed off.
However, if your loved one suffers from any mental health conditions such as Dementia, Alzheimers, etc, having these types of conversations become unpredictable. We have seen many clients who use edyn.care introduce our professional live-in carers as a lodger or even a family friend. This is because most times clients with mental health conditions such as Dementia may not be aware of their physical/mental conditions, hence the idea of having a carer supporting them would seem quite absurd.
Of course, everyone is different and ultimately you will know your loved ones better than anyone else. You may find this conversation needs to take place more than once, but the key is to have patience and do as much research about care options as possible.
Working together
Finally, get your loved one involved in the process if able to do so. Share the websites, brochures, articles, and reviews you have researched. Arrange calls with care agencies so your loved ones can ask their own questions and let them decide what they feel is a good starting point for them.
At the end of the day, no matter how many carer profiles or carer meetings you have, we understand initially it's still a stranger who will be coming to look after your loved one, until they are able to build a positive relationship, companies like edyn.care can provide you all the information about their professional carer recruitment process, the checks carried out on carers and in-house training they undergo to ensure your loved one receives the quality care they deserve.
---