When is care needed?
15 Jul 2021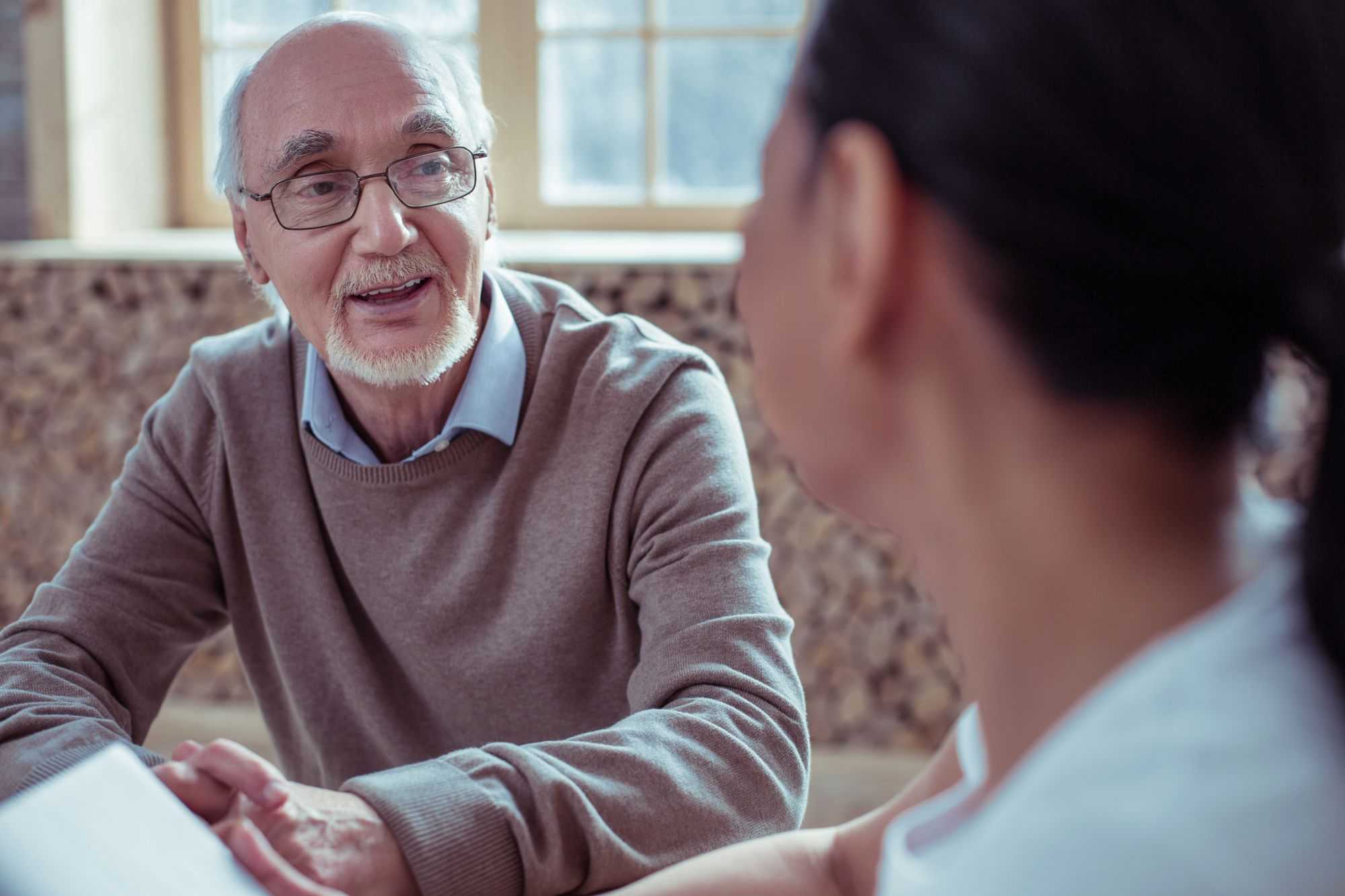 In general, there may come a time in your life or your loved ones' life where simple tasks which were carried out day in, day out may have now become slightly more challenging. Struggling to get up and down the stairs, doing the laundry, showering, and getting forgetful could all be early signs of possibly needing additional support around the house.
It could be the case you have realised you or your loved one may need some extra support, however it is quite common that although you have realised yourself, your loved one may not be aware. We live in such an ever-changing world and time really does fly by, so it's always good to keep assessing things you can and cannot do.
Our family care advisors speak to people every day about the signs of when care is needed. They are often asked: when is the right time to start care? We always say it is different for each individual. That said, there are key signs you can look out for:
Physical symptoms
Signs such as weight loss, unexplained injuries, and loss of appetite are all indicators that care might be needed. Your loved one may be finding it difficult to prepare food or get to the shops. Furthermore, there could be an underlying health problem that needs to be addressed. Having a carer to prepare healthy meals and monitor fluids can vastly improve your loved one's health and wellbeing.
Decreased Mobility
We find that when you struggle with mobility (walking around unaided) this often does open you up to more risks down the road. There is always a fear of having a fall, especially when not being able to mobilise freely, which leads to hospital admissions, new medications, being transferred to rehab centres, and possibly respite care homes. Loss of mobility is unsurprisingly common among older adults and has profound social, psychological, and physical consequences. At Edyn all of our carers are trained in moving and handling to ensure the safety of our clients. The important part is to gauge requirements for each client and work to the desired outcome for that particular client.
Mental symptoms
Uncharacteristic confusion and forgetfulness are key indicators. It is prudent to be proactive and investigate any change in cognitive function as soon as possible. You may have come across times where the gas has been left turned on or your loved one not having an accurate sense of time and day. Over time, this can become difficult to manage and frustrating - which is a perfectly normal feeling and that is when you should look into having additional support. Having a specialised live-in carer to ensure your loved one is safe and having someone who understands how Dementia or Alzheimer's affects an individual can be a great relief and encourages a healthier family dynamic.
Changes in emotions
A loss of interest in their favourite activities and social exclusion can be tell-tale signs seniors need help. It's very important that we find out why they feel like this. Carers are great at motivating your loved ones to resume their former passions, and can accompany them on outings. Getting your loved one back out into their community can vastly improve wellbeing.
Decline in personal appearance
Any noticeable decline in grooming habits and personal care could be a sign of physical problems, depression, or Alzheimer's. If your loved one lives alone, it can be very difficult for them to admit they can no longer manage. We understand the battle seniors face in wanting to maintain their independence. It's only natural.
Difficulty completing daily active tasks
As we age, we struggle with the daily active tasks such as dressing, toileting and cooking, while we also find it increasingly difficult to drive and garden. The inability to perform active tasks can become frustrating and compromise health and wellbeing. Having a little extra can vastly improve your loved ones' day-to-day outlook. Carers don't only help with care-related activities such as personal care, medications, dressing, meal preparation. A carer can also provide light household help, taking clients' to appointments and assisting with phone calls/paperwork. The most undervalued element of care is companionship which is built of time between a client and carer, particularly in difficult times like the pandemic. The support that they give each other is invaluable.
Regardless of the situation, if you start to notice any indicators it's worth getting some advice on any concerns you may have. This will give you peace of mind and enable you to start putting a plan together. Our family care advisors are always free to discuss your needs, so please get in touch today.
---