What is a care assessment?
16 Jul 2021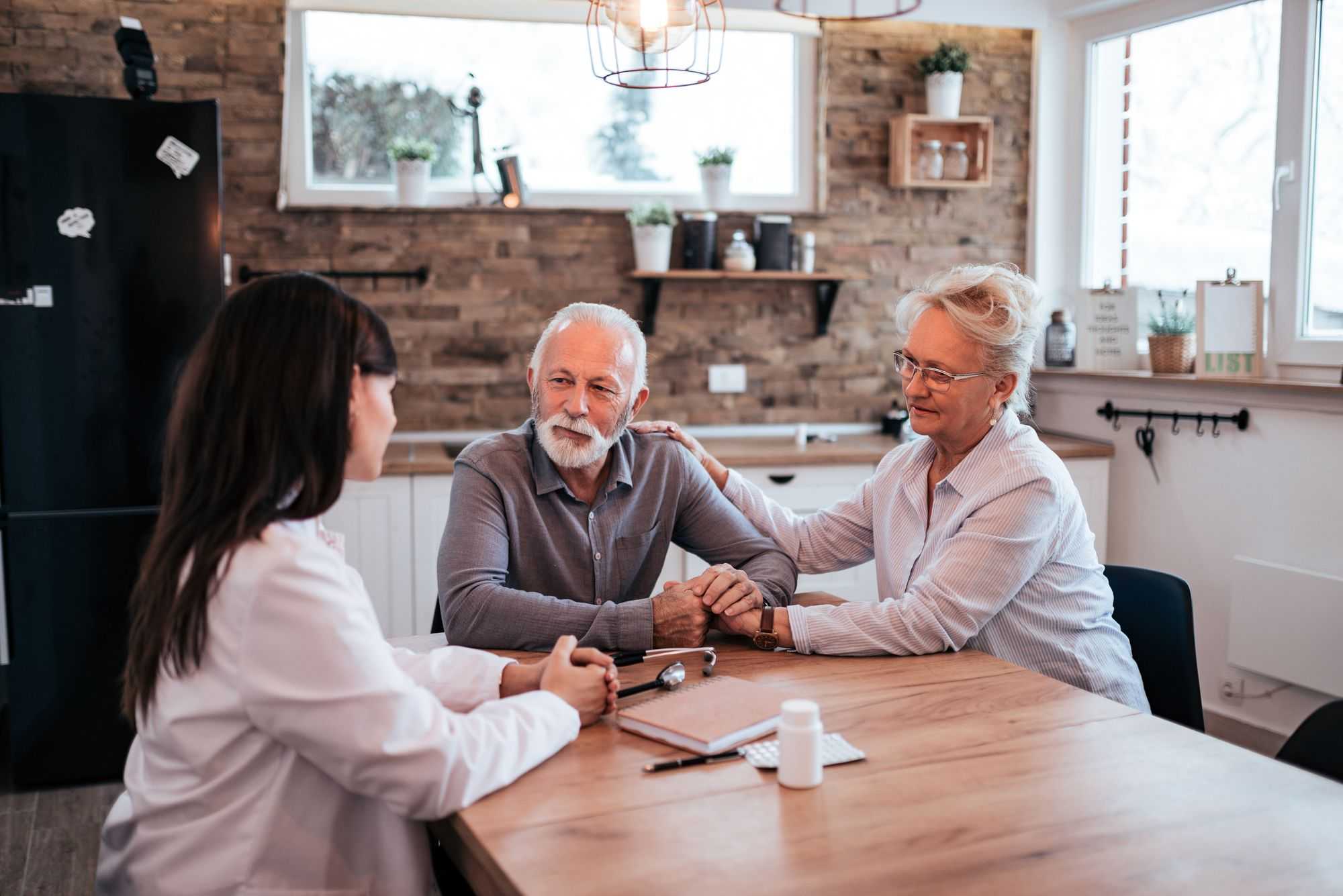 After speaking to one of our family care advisors, the next step is to complete an in-depth care assessment with one of our care managers. We complete these for all of our clients, so we can get to know their preferences, care needs and desired care outcomes.
Generally, this is a 1 - 2 hour meeting in-person in which our care managers create a comprehensive care plan with input from not just the person receiving care, but with vital input from family members and other healthcare professionals involved in your care.
Depending on the care plan devised, there will be elements of encouragement, monitoring and actively assisting with the care tasks. Importantly, it will not just consider your care needs but your choices on how you live your life, your preferences and the social support required. Our care plans are person-centred and outcome-driven which focus on enhancing health and wellbeing, whilst improving overall quality of life.
This helpful article contains information about everything related to care assessments and what this entails.
Things to consider before your assessment:
What is your daily rhythm
Are there any particular outcomes you would like to work towards
What is important in the carer you are looking for
Do you require a carer who can drive
When would you like care to start
What does the care assessment consist of?
The care assessment is our chance for our care managers to get to know you better and answer any questions you may have. It's important during the care assessment you be as honest as possible, so we can build a personalised plan for the care recipient. The key elements are:
Background & Family
Early life, career, retirement, and interests, family and friends, emergency contact information
Supports
What support is needed? What do you want to get from having a carer?
Daily Schedule
What does your day-to-day schedule usually look like? What are your preferences? Overnight care needs?
Food arrangement
Would the care recipient like to eat with the carer or would they prefer the carer to eat separately?
Medical History
Any long-standing medical conditions? Anything in particular that needs monitoring or managing?
Medications
What medications and at what times?
Healthcare Professionals
Contact information for a social worker (if applicable), as well as GP & Pharmacy
Carer
Who would be your ideal carer? What are your preferences and interests? Do you need a carer that can drive?
Ahead of the care assessment, we will ask you to complete a short form that includes some preliminary information, however, it's helpful to list any medical conditions that need mentioning, an outline of the daily tasks that help is needed with, and a list of medications ready for the assessment.
Do you need to look around the home where care will be provided?
Aside from understanding what support is needed, we would also need to complete a risk assessment of the home environment. This is to ensure the environment is safe and is particularly important if the care recipient's mobility is reduced. If the care recipient is not at home for example in a care home or hospital, this would need to be organised and completed separately from the assessment.
The home risk assessment includes things such as checking for trip hazards and the locations of water, gas and electricity shut-off points should our carers ever need this. It also covers such items as to where the carers' living arrangements, food arrangements, overnight disturbances, and their internet access.
Who will complete the care assessment?
Your care assessment will be carried out by one of our care managers. All of our care managers are skilled professionals with extensive experience in assessing care needs and developing care plans, so you can be reassured you are in safe hands. You can meet the edyn.care team here.
How long does a care assessment take?
Your care assessment will take 1 – 2 hours. This depends on the complexity of the support that is needed, as well as how many questions you may have.
How quickly can care be arranged after an assessment?
We pride ourselves on being able to arrange suitable care quickly, in as little as 3 days. If moving from another care provider or if you have a set timeline for organising care, our team will be able to help get things in place for when you are ready to start.
Are assessments carried out in person?
We carry out assessments in person across England. Due to the Covid-19 pandemic, this has changed slightly with assessments being carried out digitally via a video link with our care team. This helps to reduce unnecessary contact and helps us to do our bit in keeping everyone safe. Keep up to date with our response to the Covid-19 pandemic here.
What happens if the care recipient is in hospital or respite care?
We would initially arrange an assessment call with the person organising the care, ideally completing the home risk assessment at the time. We would then arrange a further call with the team at the hospital or care home to ensure we have a well-rounded picture of the support needed, and to ensure we can help arrange a smooth transition back home.
Would you need to meet the care recipient at the assessment?
We would always want to meet the care recipient prior to care starting, however can understand if you would rather complete the assessment in two parts, speaking to us separately.
---
Whether you have care in place at the moment or are looking to organise care for the first time, our expert family care advisors are here to help.
---